Peter Switzer Daily
Big mouth politician hurts stocks
European stock markets were up on good news that Greece has struck a better deal from lenders but a big mouth US politician started the spooking process, which is bound to hurt stock markets in coming weeks.
The fool politician was Senate Majority Leader Harry Reid — a Democrat — who told us there had been "little progress" with fiscal cliff negotiations.
The Dow dropped 89.24 points or 0.69 per cent to 12,878.13 while the S&P 500 lost 7.35 points or 0.52 per cent to finish at 1398.94.
The experts say stock markets are now exposed to "headline risk" where bad news will send stock prices down. The fear index or VIX is sneaking up and what US politicians say and do between now and Christmas will make or break stock prices.
On the good news out of the USA, home prices were up for the sixth month on a trot while November consumer confidence is at a four-and-a-half-year high!
If the US politicians can use their brains instead of their mouths and you add the improving economic picture for the American economy, then a nice big rally should follow when, or if, a fiscal cliff deal is done.
I think they will cut a deal and let me remind you what Winston Churchill said of our US buddies: "You can always count on Americans to do the right thing - after they've tried everything else."
Important information:This content has been prepared without taking account of the objectives, financial situation or needs of any particular individual. It does not constitute formal advice. For this reason, any individual should, before acting, consider the appropriateness of the information, having regard to the individual's objectives, financial situation and needs and, if necessary, seek appropriate professional advice.
Published on: Wednesday, November 28, 2012
blog comments powered by

Disqus
Today on Switzer
There is good news for motorists with pump prices likely to fall further over coming weeks

A few weeks ago I wrote about the exciting things happening in Brisbane but there's also plenty of great news outside the capital.
---
Really, have we so lost our sense of perspective that a quip is more important than the issue it was discussing?

To discuss Australia's banks, the surge in property prices and much more, the AFR's Christopher Joye and Switzer Super Report's Paul Rickard join Switzer TV.
---
Global shares had another rough week on worries about global growth and as the Ebola scare continued to build.

Thank goodness there is a solid week of overseas events!
---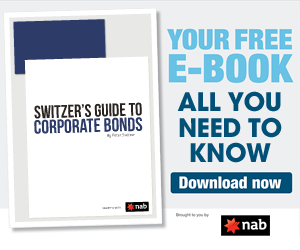 THE SWITZER FEED
Tweets by @peterswitzer