Business News
Industry leaders dispute banking reforms
Following the release of Treasurer Wayne Swan's proposed legislative reforms on Sunday, there has been much debate over whether the intended changes will increase competition and stability in the industry.
Three of the Big Four banks weighed in on the debate yesterday – Commonwealth Bank boss Ralph Norris, ANZ chief executive Mike Smith, and Westpac chairman Ted Evans. They each stated that competition in the industry was intense and signalled that any increase would do little to ease the pressure on interest rates.
Treasury Secretary Ken Henry, who was involved in developing the reforms, agreed that competition was still fierce in the industry.
"The repricing of home loans and other lending products could simply be a response to changes in funding costs and a reassessment of risk," Henry told the Australasian Finance and Banking Conference yesterday.
Norris told a Senate committee yesterday that he made "no excuse" for pricing inappropriately for risk, especially for business lending products.
"I don't think anybody should be of the view that we don't risk in the future another crisis in banking or finance," said Norris. "From my perspective I make no excuse for being prudent. We are looking after our depositors' money. Our depositors want to be able to come to the bank and have security of receiving that money back."
Evans, yesterday at Westpac's annual meeting, urged governments to play their part in keeping the banking sector sustainable.
"Many of the ideas emerging in public debate in recent times would not serve that fundamental objective," he said.
Published on: Thursday, December 16, 2010
blog comments powered by

Disqus
Today on Switzer
How are Australia's states and territories performing?

Global shares had another rough week on worries about global growth and as the Ebola scare continued to build.
---
These emerging types of media deals are undoubtedly clever. But the problem now is, if the moral line was crossed, how would we ever even know?

Great news out of Wall Street and Europe over the weekend – hope it's sustained. I also ponder why our leaders hit our confidence.
---
For a look at what's going on with the Aussie dollar and where it might be headed, currency analyst Jo Masters joins Switzer TV (Broadcast Wednesday 15 October, 2014).

Oh, it's an interesting old time in the world of business and I don't just mean those wild market gyrations about which some of us have been warning you for some time.
---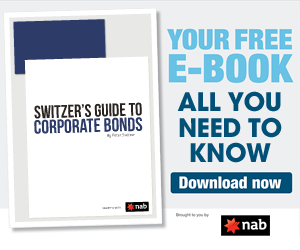 THE SWITZER FEED
Tweets by @peterswitzer