Business News
Australian dollar gains ahead of Chinese data
The Aussie dollar was higher this morning as the euro fell overnight and ahead of Chinese inflation figures to be released later today.
The dollar was trading at 103.04 US cents this morning, higher than its 102.90 US cents close yesterday. The euro, however, tumbled to a 16-month low.
Meanwhile, the Chinese producer prices data and consumer price index, two key sets of data in measuring inflation, are due for release at 12:30 AEDT today.
Published on: Thursday, January 12, 2012
blog comments powered by

Disqus
Today on Switzer
There is good news for motorists with pump prices likely to fall further over coming weeks

A few weeks ago I wrote about the exciting things happening in Brisbane but there's also plenty of great news outside the capital.
---
Really, have we so lost our sense of perspective that a quip is more important than the issue it was discussing?

To discuss Australia's banks, the surge in property prices and much more, the AFR's Christopher Joye and Switzer Super Report's Paul Rickard join Switzer TV.
---
Global shares had another rough week on worries about global growth and as the Ebola scare continued to build.

Thank goodness there is a solid week of overseas events!
---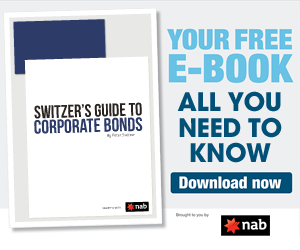 THE SWITZER FEED
Tweets by @peterswitzer