Business News
Aussie dollar reaches parity overnight
For the second time this year, the Aussie dollar hit parity with the greenback overnight. Trading at US99.89 cents this morning, overnight the dollar ranged between US99.45 cents and US100.29 cents, increasing from Tuesday's close of US99.5 cents.
The developments overnight were positive, said Mike Jones, currency strategist for Bank of New Zealand.
"Overall, risk sentiment is still fairly bright," he told AAP. "We heard more dribs and drabs of good news out of Europe overnight and that tended to bolster demand for the Euro and safe-haven positions in the US dollar and the yen were cut accordingly … So, in line with the high euro, the Aussie was dragged up above parity."
Movement in the Aussie dollar for the remainder of the week may be swayed by offshore events and the appetitie for risk sentiment, said Jones. He tips it to trade between US99.6 cents and US100.8 cents today.
The move to parity was the second instance this year. The dollar first reached parity on 12 November, the first in 28 years.
Published on: Wednesday, December 15, 2010
blog comments powered by

Disqus
Today on Switzer
Share markets have bounced back over the past week but it is still hard to be confident the worst is over.

To analyse volatile October and what to expect going forward, Professor Ron Bewley of Woodhall Investment Research joins Switzer TV. (Broadcast Tuesday 21 October 2014).
---
Is it onwards and upwards for the stock market, or will there be another leg-down? Fund manager George Boubouras shares his perspective. (Broadcast Tuesday 21 October 2014).

The stock market is down to goodies vs. baddies and the good guys are winning! But for how long? Long!
---
There is good news for motorists with pump prices likely to fall further over coming weeks

A few weeks ago I wrote about the exciting things happening in Brisbane but there's also plenty of great news outside the capital.
---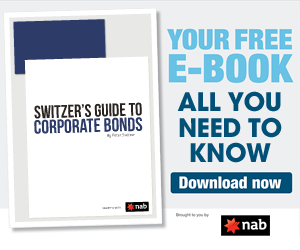 THE SWITZER FEED
Tweets by @peterswitzer